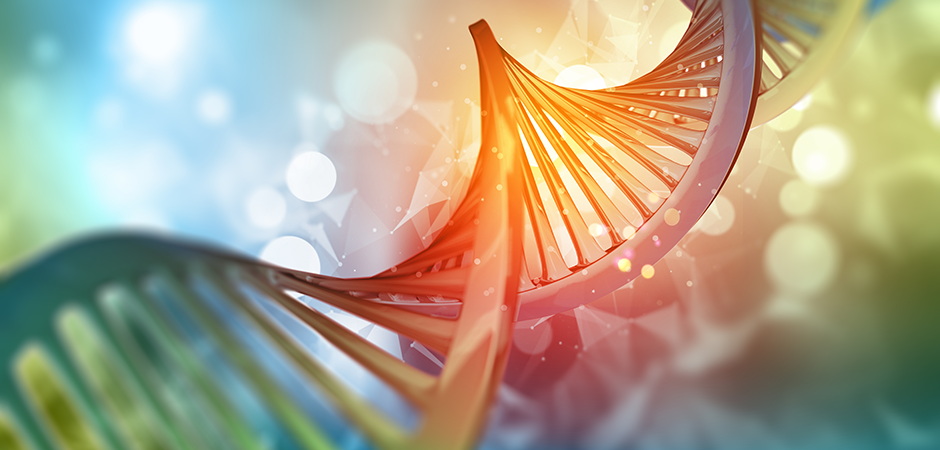 Genetic testing can help determine if you're at increased risk of developing breast or ovarian cancer due to your family history. Knowing your cancer risk may help you and your doctor make better informed decisions about increased surveillance, early detection and treatment of certain cancers.
Genetic testing is a way that we can look inside the DNA of a patient and determine whether or not there is a mutation present. Sometimes a change, called a mutation exists, which can put someone at an increased risk of a disease.
If we are suspecting a risk of mutation in the family, we want to look at the family history. We'll have you fill out a detailed questionnaire. If there's a pattern that suggests a certain mutation be present, we'll recommend genetic testing.
This is recommended for individuals that meet very strict criteria. Because the mutations are rare, we need to find a specific pattern in a family that meets the criteria to suggest the possible presence of a mutation.
If the individual tests positive, this would mean that her relatives should consider genetic testing.
The testing procedure itself is done with a saliva sample, and occasionally a blood test. If the test comes back positive, we'll meet with you to discuss your findings and any next steps.
The UT Health East Texas Hope Breast Center genetic educator accepts referrals from healthcare providers and evaluates each referral based on family history to determine if they meet criteria for genetic testing and/or high risk management.
Screening ultrasounds are offered as a supplemental test in conjunction with screening mammograms for women with dense breasts. Dense breasts have more fibrous and glandular tissue than fatty tissue, which can also make it difficult for a radiologist to spot cancer on a mammogram. Studies have shown that ultrasound and MRI can help find breast cancers that can't be seen on a mammogram.