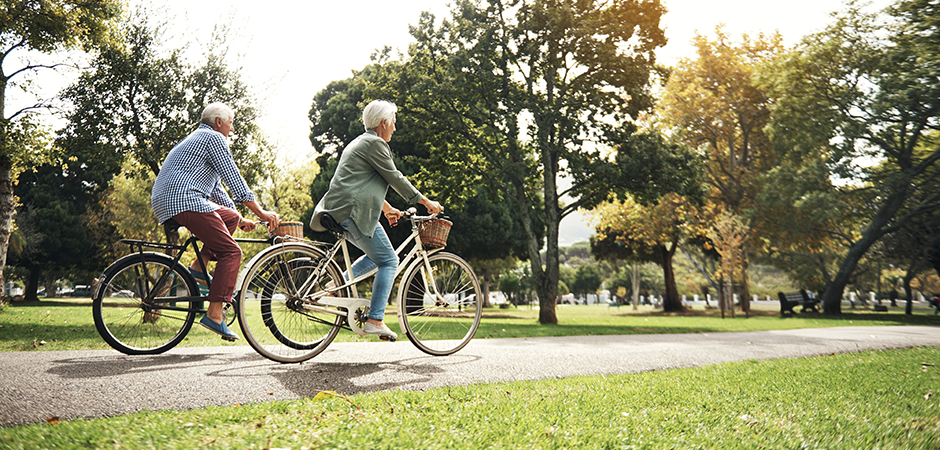 While no cancer is 100% preventable, there are ways to lower your risk. Staying active and living a healthy lifestyle can have a great impact on your overall health, including reducing your risk of cancer.
Quit smoking
One of the most important things you can do to lower your risk of cancer is to stop smoking. Smoking has been linked to several types of cancer. Even if you don't smoke, it's important to be aware of your surroundings as second-hand smoke can also increase your risk.
Eat a healthy diet
Eating healthy can reduce your risk of cancer and other serious diseases. Here are some healthy eating tips:
Eat plenty of fruits and vegetables
Limit processed meats
Avoid alcohol, or drink it in moderation.
Eat whole grains rather than refined grains
Limit calories and sugar intake.
Stay active
Physical activity provides many health benefits, including decreasing your risk of cancer. Regular exercise can help you maintain a healthy weight, regulate hormone levels and help with digestion. It's recommended that adults get at least 150 minutes of moderate activity or 75 minutes of vigorous activity per week. A good goal is to exercise for at least 30 minutes each day.
UT Health East Texas offers Olympic Centers across the region. We are a system of medically-integrated fitness centers giving our members access to a highly trained staff with health and fitness degrees and certifications recognized nationally for excellence.
We offer state-of-the-art fitness equipment, warm water pools, innovative group fitness classes, and exercise programming tailored towards your individual needs helping you achieve your fitness goals, all in a safe, medically supervised environment.
Visit one of our UT Health East Texas Olympic Centers locations in Tyler, Cedar Creek Lake, Chandler, Hide-A-Way Lake, Jacksonville, Lake Palestine, Mineola, Pittsburg or Rusk.
Protect your skin
Skin cancer is the most common and most preventable type of cancer. One out of five Americans will develop skin cancer before age 70. Though there are other risk factors, the main cause of skin cancer is exposure to ultraviolet (UV) rays from the sun and tanning machines. Anyone can get skin cancer, but knowing the risk factors, how to prevent it and what to look for could save your skin in the long-run.
HPV
Human Papillomavirus (HPV) can cause cancer in both men and women. The HPV vaccine is strongly recommended for both boys and girls at age 11 or 12 to get the most benefit. The vaccine helps prevent infection with the most common types of HPV that can cause anal, cervical, penile, throat, vulvar or vaginal cancer.
According to the National Center for Biotechnology Information, more than 280 million doses of the vaccine have been distributed around the world and have had an excellent safety profile. Like all vaccines, there are possible side effects, but the HPV vaccine reactions have been mostly mild and similar to other vaccines.
The vaccine is given as a series of two shots six to 12 months apart. Vaccinations can start at the age of nine and should be completed by age 13. If vaccinated late, three shots may be needed.
For more information or to schedule an appointment with one of our providers, call 903-596-DOCS or visit UTHealthEastTexasDoctors.com.
Hepatitis
Hepatitis is an inflammation of the liver that can lead to liver damage or even cancer. There are different types of hepatitis and each affects the body differently. For some, there is a vaccine, for others, there is not.
To lower to your risk of hepatitis,
Get vaccinated (hepatitis A and B only)
Never share syringes, needles or other drug paraphernalia
Do not share items that might have blood or other body fluids on them, such as toothbrushes or razors
Cover open wounds
If you get a tattoo, make sure the tools are sterile
Practice safe sex and use a condom
Recent advances in medicine have changed the landscape for hepatitis C treatment. New oral medications are available that can cure the disease in as little as six months. Many don't even realize they are infected, as symptoms can take decades to appear.
The U.S. Preventative Services Task Force recommends that all adults ages 18-79 be screened for hepatitis C, even those without symptoms or known liver disease. The largest risk group includes those born between the years of 1945 and 1965, as this population runs a risk of infection that is five times greater than those born in other years.
UT Health East Texas offers a hepatitis C clinic to start you on your path of improved liver health. Call 903-877-7826 for more information or to schedule an appointment.