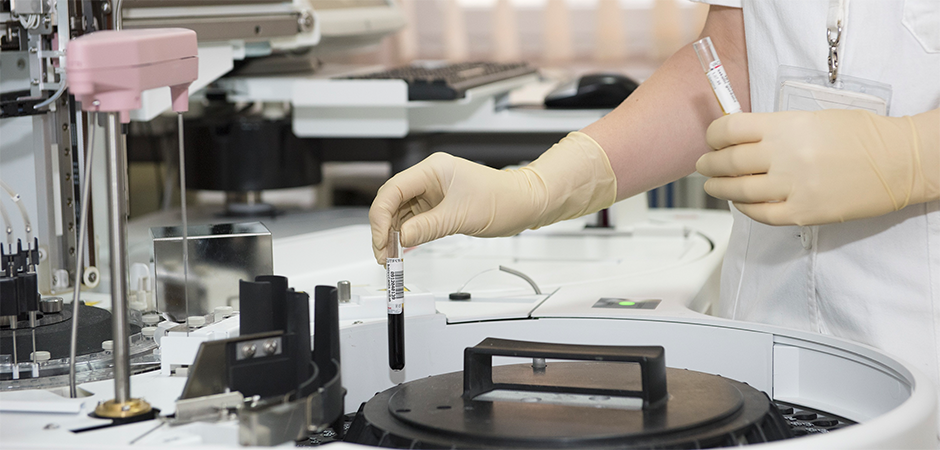 HOPE Center for Cancer Research - Cancer Trials
Clinical trials are an important step in research to discover new treatments that improve the health and well-being of our community.  The HOPE Center for Cancer Research is actively involved in clinical research studies and you may be eligible to participate in this important step in the pathway that leads to new treatments for cancer. Scroll down for a list of available clinical research opportunities at the HOPE Center for Cancer Research.  You may also ask your physician if participation in a clinical trial is an option for you or your loved one. 
Mission
Our mission at the HOPE Center for Clinical Research is to provide cutting edge, high-quality, clinical research opportunities to our patients so tomorrow's medicine can reach our patients as soon as possible.
History
As the premier academic medical center in East Texas, UT Health Science Center at Tyler participates in both basic and clinical research across many disciplines, including pulmonary medicine, cardiology and cancer.   Through the years, this groundbreaking medical research and clinical trials at UTHSCT have contributed to the development of new drugs, new devices and new treatment regimens for the care of patients with a variety of conditions. 
The UT Health Science Center at Tyler and the HOPE Center for Cancer Research participates in clinical research in several tumor types, including lung, breast, colon, kidney, prostate, lymphoma and genetically targeted studies.  By participation is these studies, cancer patients in East Texas are not only provided the opportunity to take part in groundbreaking cutting-edge treatments, but also to help others and future cancer patients by the knowledge gained from their involvement in clinical research. 
Goals
Our well-established, broad based, multi-disciplinary clinical research program involves the use of new drugs and therapies and is led by our physician-scientists. Through participation in our clinical research studies and trials, research participants help us improve the quality of healthcare now and for generations to come. Fighting cancer, improving outcomes for our patients and developing the drugs of tomorrow are our primary goals. 
Who We Are
The HOPE Center for Cancer Research is a team of highly experienced clinical research professionals who support cancer clinical research and are devoted to the needs and protection of all those participating in or conducting clinical research. While maintaining high ethical standards and compliance with all regulatory policies, our team provides high-quality, efficient infrastructure, administrative and clinical support for all aspects of cancer clinical research and compassionate care to our clinical research participants and their families. 
Clinical Trials
Click the links below to see a current list of cancer clinical research opportunities. Please note that these opportunities may change at any time. For questions or additional information, you can contact the listed contact for each trial, your oncologist or Grace A Loredo, PhD, CCRP, Director of the HOPE Center for Cancer Research at 903-595-7093 or by email at grace.loredo@uthct.edu.
For more information on additional clinical trials through the Center for Clinical Research at the University of Texas at Tyler Health Science Center, click here.