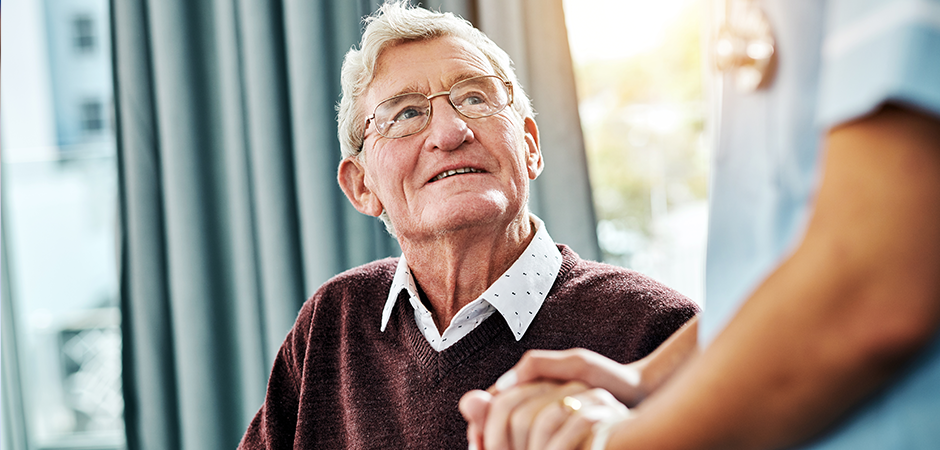 When it comes to cancer, early detection is crucial. Early detection drastically improves survival rates and can have a large effect on the treatment plan. For this reason, regular screening exams are recommended. Oftentimes, cancer can be found at its earliest stage through a screening exam, giving the patient the best chance of recovery. More information about the screening exams offered at UT Health East Texas can be found here. We also provide screening recommendations specific for men and women by age.
If you or a family member has been recently diagnosed, you may be wondering, "what happens now?" Your care team will provide you with any information you need, but you'll still have decisions you'll need to make about your care.
The first step might be to get a second opinion. If you've been diagnosed by a primary care physician, it's a good idea to get a second opinion from an oncologist.
Our team will review your case and develop a customized care plan for you. Upon diagnosis, your doctor will present your case to tumor boards. In this conference, a group of 15-20 doctors who diagnose and treat cancer, including radiologists, pathologists, surgeons, radiation therapists, oncologists and geneticists will review your case and agree on the appropriate treatment. Presenting each case at a tumor boards conference helps to provide each patient with the best treatment plan and limit the number of times the patient goes to the operating room.
Once a treatment plan is agreed upon by you and your care team, you'll want to find out how much can be covered by health insurance. Cancer treatment can get expensive, so it's important to know what will be covered by insurance and what will be your responsibility.
Travel Assistance
Qualified patients can receive gas cards to help with travel expenses. Talk with your healthcare provider for more information.
Advance Care Planning
Advance care planning prepares you for the decisions about the healthcare you would want to receive if you were facing a medical crisis. Your decisions should be made based on your personal values, preferences and discussions with your family and loved ones.
Advance care planning includes the following:
Sharing your personal values with family and loved ones
Getting information on the types of life-sustaining treatments that are available to you
Deciding on the type(s) of treatment that are or are not acceptable to your, should you be diagnoses with a life-limiting illness
Completing advance directives which put into writing what types of treatment you would or would not, and deciding who should speak for you, should you be unable to speak for yourself
Clinical Trials
Clinical trials are carefully designed and managed scientific studies that test new medical techniques (medications, devices, etc.) and their effectiveness in the prevention, detection, diagnosis and cure of diseases. Clinical trials are how all medical therapies, devices and techniques are evaluated for human use. Without clinical trials, new drugs and treatments for cancer would not be investigated, get approved or come into use to benefit patients. All anti-cancer treatments in use today were investigated through clinical trials, and the first people to benefit from these treatments were those who participated in those clinical investigations.
For more information about our research and clinical trials, click here.